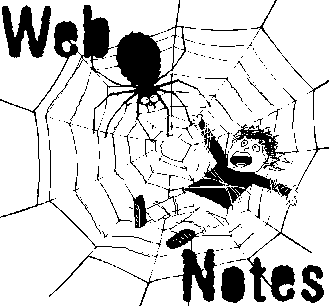 Some Other Sites AND Documents That Might Interest You:

Mentos FAQ Learn all about the mysterious candies of the Orient.

|||| Planet Shmooze ||||| Website somewhere in Canada that has lots cool stuff.... including Ooze.

I Bleed For This? is a nice zine that you can download.

1800 Pieces of a criminal. Download an entire Human sliced like some deli Pastrami.

Dental Trauma! Learn all you need to know about busted teeth!

GI-Disease-A-Month!See pictures of various diseases of the gastro-intestinal tract.

Fat Ass Page for those who enjoy big butts.

Funt-o-Matic! It might link to Ooze, so it's gotta be cool.

Crank is a really good zine.

Mandy's Home Page. Mandy has a link to Ooze. She is also a swell gal.

Barton's Home Page.A collection of things about Barton.

Cut Up Frogs Frog dissection site. Lots of French hang out here.

FreeVerse Software My friend runs this. They make games for the mac.

Ebola Fun Page. Learn all about the Virus that turns your insides into a Shamrock Shake.

Cybersight is an assortment of cool stuff and ads. If you go into the 'What You Want' area, and then enter the section "Cyberverse", you'll find a link to Ooze. Go vote and give it a thumbs up.
Link to Here
Link Ooze to your homepage, tell me, and I'll list you in the next issue of Ooze. So simple.
Pay Me For an Ad
If you cruise around the web a bit, you'll notice that there are tons of tiny companies offering to design web pages for corporate clients, or whoever. Well, Mr. Advertiser, why don't you throw some of that moola my way? I'll even do it for cheap. As y ou can see, I'm starting to get the hang of this html crap and would be a valuable asset to your company. I'll charge you the very reasonable rate of 45 bucks an hour to design your stuff. I'll even add clickable image maps, forms and everything. Hell, for that money I'll even throw in a free T-Shirt. It might need to be washed though.

Have a swell day.
---

Back to document index

Go Back To The :Ooze Home Page

Ooze Magazine
The Journal of SSubstance, Wit,and Dangerous Masturbatory Habits